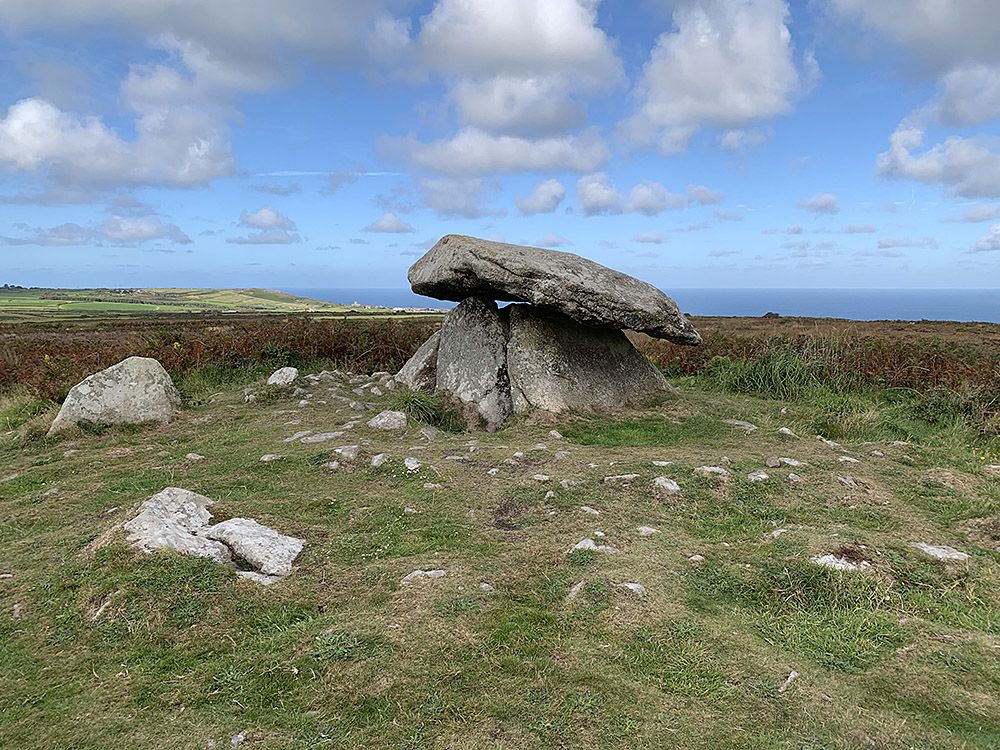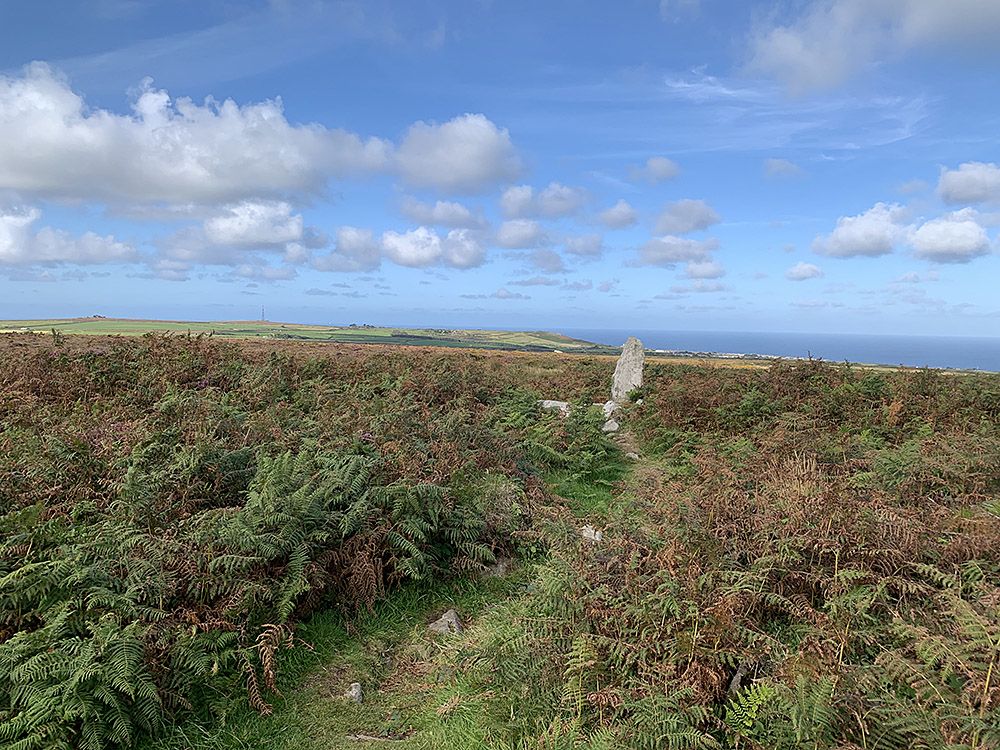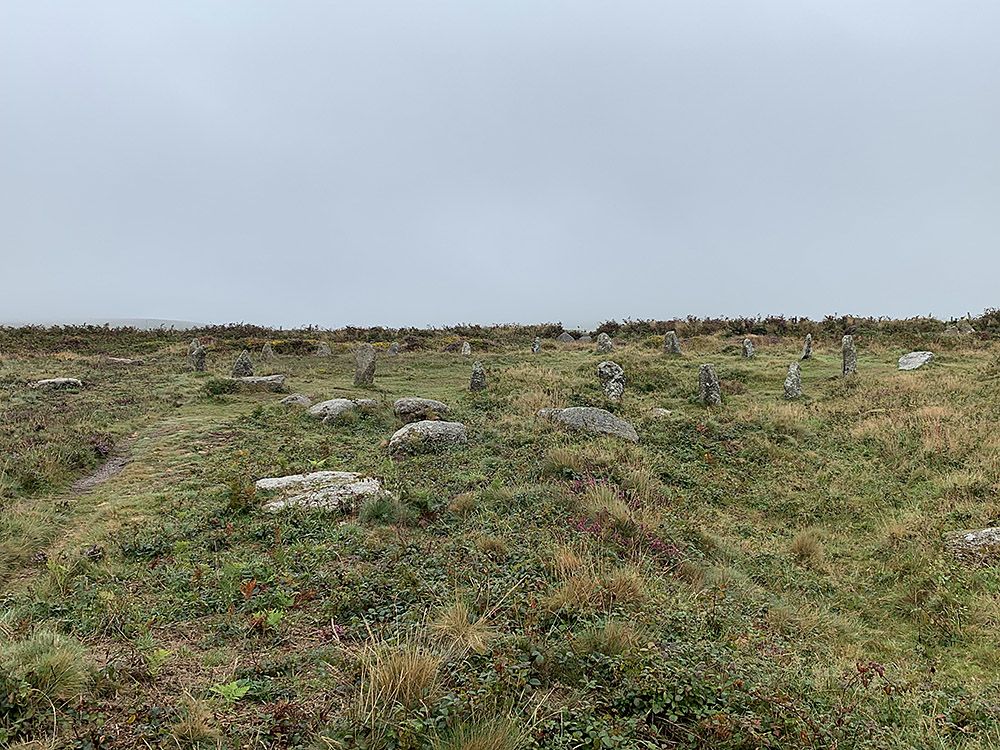 Stone Circles, Monoliths & Megaliths in West Cornwall Tour
Boskednan stone circle is a partially restored prehistoric stone circle near Boskednan. The megalithic monument is traditionally known as the Nine Maidens or Nine Stones of Boskednan, although the original structure may have contained as many as 22 upright stones around its 69-metre perimeter.
Six stones stand upright, one sits half a metre out of the ground, the others remain lying in the soil. The stones are all about 1m high, the highest measure approximately 2m. The stone circle may have belonged with the nearby barrow.
Boscawen-Ûn is a Bronze Age stone circle near St Buryan.
The stone circle consists of a central standing stone encircled by 19 other stones, including 18 made of grey granite and one of bright quartz. It is thought by some that the central stone embodies the phallic male principle and the quartz stone represents the female powers of the ring. There is a west-facing gap in the circle, which may have formed an entrance.
The Merry Maidens Stone Circle, comprises nineteen granite megaliths. The stones are approximately 1.2 metres high, with the tallest standing 1.4 metres. They are spaced three to four metres apart with a larger gap between the stones on the east side. The circle is approximately twenty-four metres in diameter. To the south is another stone which suggests a possible north-south orientation. Two miles away are The Pipers which are two 3-metre-high standing stones. These have been described as "largest surviving standing stones in Cornwall and probably the best known". The Tregiffian Burial Chamber is nearby.
The Mên-an-Tol consists of three upright granite stones: a round stone with its middle holed out with two standing stones to each side, in front of and behind the hole. When seen at an angle from one side, the stones form a three-dimensional 1-0-1.
Chûn Quoit is one of the best preserved of all Neolithic quoits as it's capstone or top stone has survived intact and hasn't been resurrected or remodelled like other quoits in the area. Standing on a ridge, near the much later constructed Chûn Castle hill fort, it overlooks heather moorland and the open sea.
Prices
£345 per day for up to 4 passengers. Price includes everything apart from food and drink and entrance to attractions. For larger groups please email for price and availability.
Book Now